Martin Lagerström 2017 års statistikfrämjare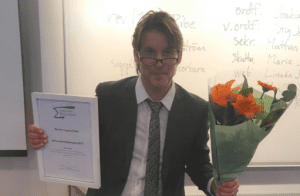 I want to say big thank´s to the Swedish Statistical Society which has given me the award as "The Statistician of the Year!"
Video (3 min in Swedish) when I receive the prize.
Video (80 min in Swedish) when I present how to use fact-based approaches to innovate and thrive in business.
The jury´s motivation for the Award: "For innovative application of statistical methodology in the fields of business development and strategic competence development of managers and management teams".
Previous Winners of this Award is e.g. Prof. Hans Rosling